Got Zoep already? Great stuff:) your on-the-ball. Drop by our Zoep Extension Blog and help shape it's future.
Zoep requires Firefox 1.5

If you are not already using one of the 226,151,863 Firefox downloads then get a better web experience with Mozilla Firefox today...

Zoep Instalation Notes, Allow download from Glaxstar site
1 . Click Install Zoep for Firefox 1.5 (Note for Windows only)

2. Click Edit options when you see the yellow bar across top of your browser page above

3. Click Allow to enable your browser to accept the Firefox extension from Glaxstar web site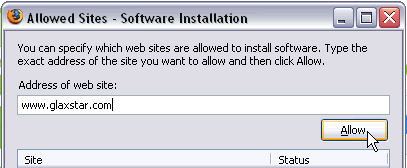 4. Click Close to shut the window down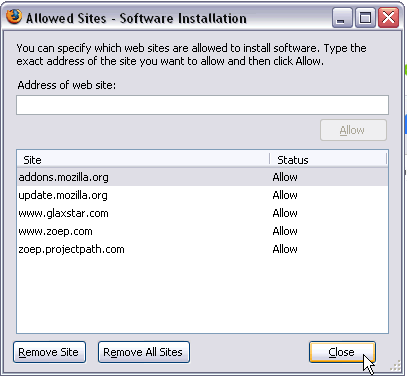 4. Click Install Zoep for Firefox 1.5 again .
5. Click Install now button

Notice the extension is signed by Glaxstar
(this means we have a Netscape code signing licence from verisign)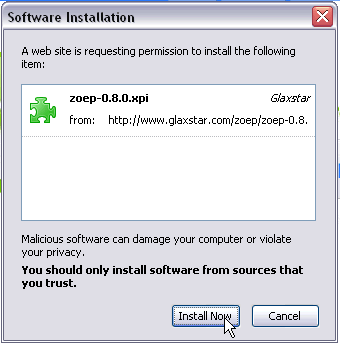 6. Enjoy Free phone calls to and from your Firefox browser ;)